iS Clinical Behind the Scenes at NYFW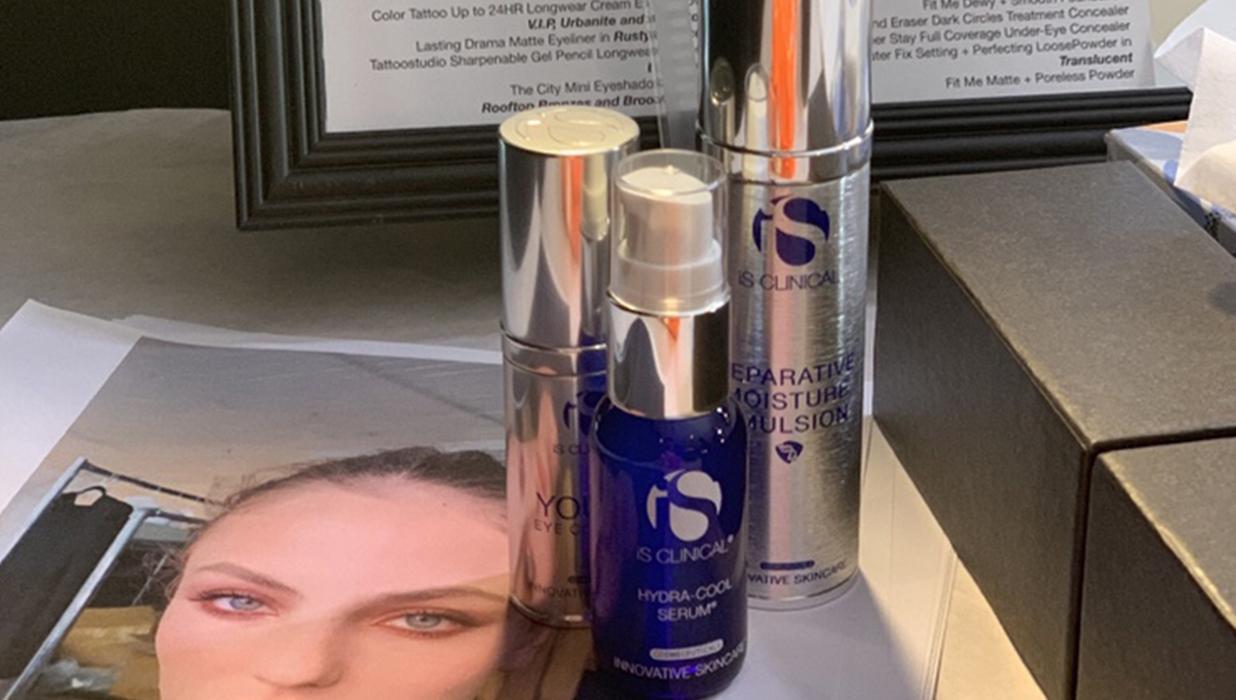 Over the years, iS Clinical products have been seen on many of the top film, tv, and editorial sets. While incredibly important, a talented makeup artist and quality makeup are not the only factors when it comes to achieving a flawless makeup look. Effectively prepping the skin with key skincare products can allow makeup to apply more evenly, appear more vibrant, and last longer.
Recently, we were thrilled to support world renowned artist Hung Vanngo and his team for Cong Tri's NYFW show. Hung shared details backstage at the event regarding the makeup look and his Incorporation of IS Clinical products used to prep the skin.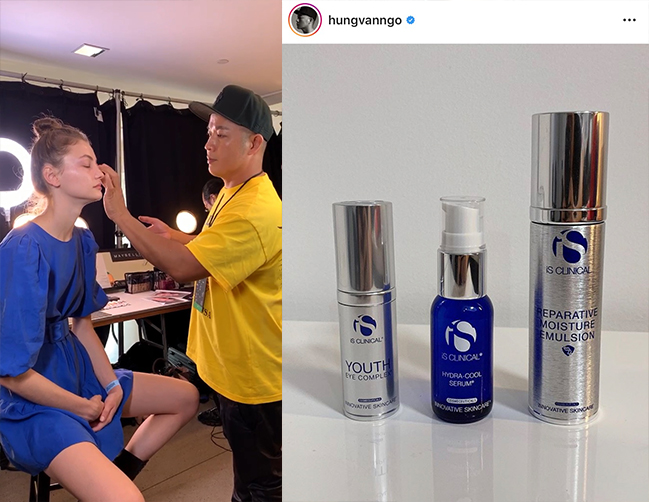 How would you describe the makeup look?
Beautiful skin, warm neutral tones, makeup that is perfect for red carpet ready or daily lives.
What skincare products did you use to prep the skin for this look?
Reparative Moisture Emulsion, Hydra-Cool Serum, and Youth Eye Complex.
Why did you choose these iS Clinical products for this particular look and why?
I love the Hydra-Cool Serum before moisturizer and makeup because it gives the skin the extra hydration, calms all irritation and redness. The Youth Eye Complex and Reparative Moisture Emulsion give the same effect, perfect products to prep before makeup application. They have all the benefits for the skin but also help makeup go on smoother and last longer.
What's the best way to apply these skincare products, are there any tips or tricks you can share?
I love using Hydra-Cool Serum before using any depuffing devices.